MegaRobo Technology and Yatong Biotech have reached a strategic partnership
September 21,2022
Recently, MegaRobo announced a strategic partnership with Yatong Bio, a leading biomedical consumables technology company in China.
This cooperation will focus on laboratory consumables in the field of life science and jointly build an industry benchmark intelligent manufacturing factory for biological consumables.
Thanks to the vigorous development of global life science research and application industry, the demand for biological experiment consumables also shows a rapid growth trend. According to Frost&Sullivan, the market size of disposable plastic biological experiment consumables in China will reach 27.46 billion yuan in 2025 and 52.65 billion yuan in 2003. Facing the huge market demand, China's biological laboratory consumables have been monopolized by foreign enterprises for a long time, and the process of domestic substitution is relatively slow.
Yatong Biotech is a R&D and production enterprise focusing on the R&D, production and sales of biomedical consumables, providing customers with overall solutions and customized services for related consumables.
As an intelligent automation solution provider in the life science field, MGA has been focusing on the research and development of robot and artificial intelligence technology and deeply integrating them into industrial applications It can not only provide an advanced intelligent automation platform, but also have a strong software integration capability to achieve interconnection between different devices. By accelerating the transformation of intelligent and automatic production mode, the two sides will work together to build a complete intelligent automatic production line for biological consumables. This can also improve the quality and capacity of biological consumables, reduce production costs, and bring more market growth space for consumables. Promote the continuous progress of domestic biomedical consumables industry, and then expand the application to global automatic production line factories.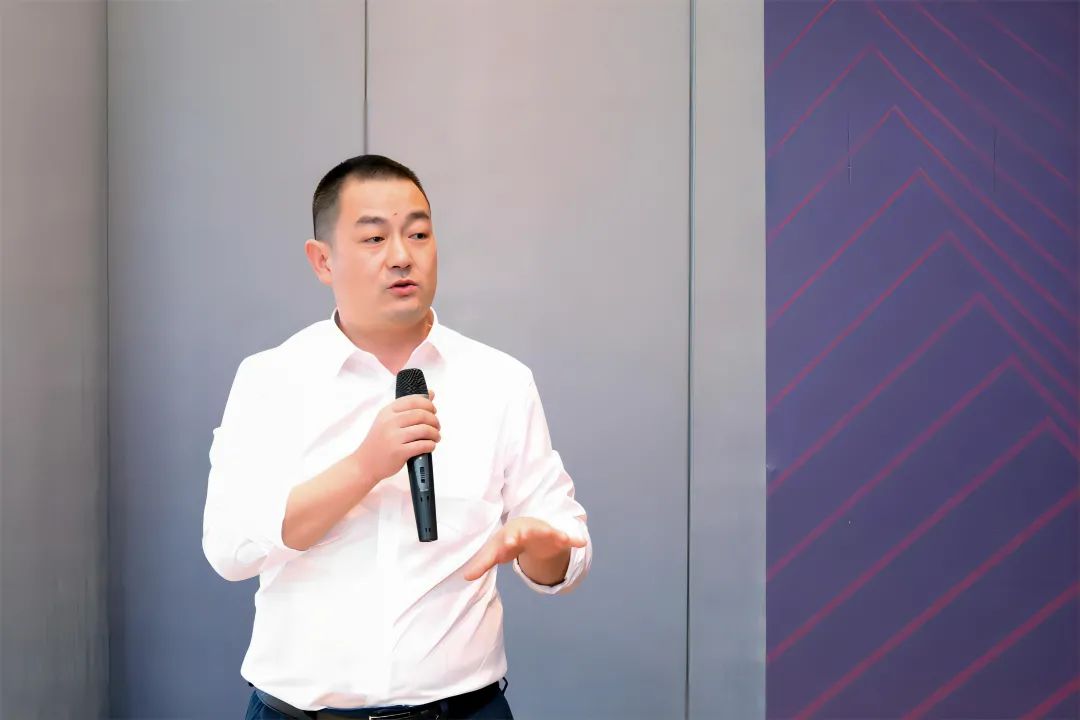 Mr. Wei Xiaohu, founder and general manager of Yatong Biotech, said: "This time, Yatong Biotech and MegaRobo Technology have reached a strategic partnership. We hope that our cooperation will continue to deepen. We will build a professional and advanced smart chemical plant through innovative technologies with automation and artificial intelligence as the core. At the same time, we very much look forward to a more open, innovative and win-win strategic partnership between the two sides in the future. We will conduct extensive and in-depth cutting-edge research in the field of smart chemical plants, and accelerate with AI+automation The development speed and boundary exploration of the life science industry further optimize the technology and quality of the biological laboratory consumables. Contribute to the great proposition in the field of human life science. "
Mr. Zhang Yan, co-founder and senior vice president of MegaRobo, said: "Biological consumables are an important foundation to support the development of life science. However, domestic related industries started late and face technical barriers such as R&D and production. This strategic cooperation between MegaRobo and Yatong Biotech will focus on solving the pain points of domestic industries such as high dependence on foreign enterprises for biological consumables and imbalance between supply and demand. MegaRobo has been deeply involved in the intelligent automation field of life science. This time, it will work with Yatong Biotech to create an industry benchmark biological consumables intelligence Manufacturing factory. It will help realize the double improvement of the production capacity and quality of domestic biological consumables, and help them gradually take the initiative in the international competition. "
Pan Jianzhi, co-founder and deputy general manager of Yatong Biotech, said: "MegaRobo has always been focusing on deeply integrating intelligent automation technology into industrial applications. It is also committed to building a more comprehensive and in-depth professional R&D and manufacturing capacity in the field of intelligent equipment. Through this strategic cooperation, the two sides will combine the cutting-edge scientific research technology of Yatong with the advanced platform and intelligent solutions of MegaRobo. We will jointly establish a new generation of digital smart factory for the future and contribute to the global high-quality laboratory consumables power. Empower China's intelligent manufacturing and high-quality development, and provide a demonstration role. Yatong Biology and MegaRobo Technology have strong technological and resource advantages in their respective professional fields. They will complement each other and develop together in the future. "
Mr. Huang Yuqing, founder and CEO of MegaRobo, said: "Digital and intelligent transformation is a key trend in the development of the life science industry at present. MegaRobo Technology has always been focusing on providing the life science industry with full process automation, intelligence and digital solutions. Yatong Biotech is an emerging outstanding enterprise in the field of biological consumables in China. This cooperation will be another new exploration of MegaRobo in the vertical application scenario of life science. Through the advantages of both sides, it will greatly increase domestic biological consumption R&D, innovation and production capacity of material products. Get through the chain nodes between life science links and jointly promote the localization process of life science industry supply chain. "