CITE 2022: MegaRobo New Products Are Launching
August 20,2022
On 16th August, the 10th China Electronics Fair CITE 2022 opened in Shenzhen Convention and Exhibition Centre (Futian). In CITE 2022, MegaRobo presented its self-developed particle indentation inspection equipment and Pattern Generator for the first time.
MegaRobo's new products
first public display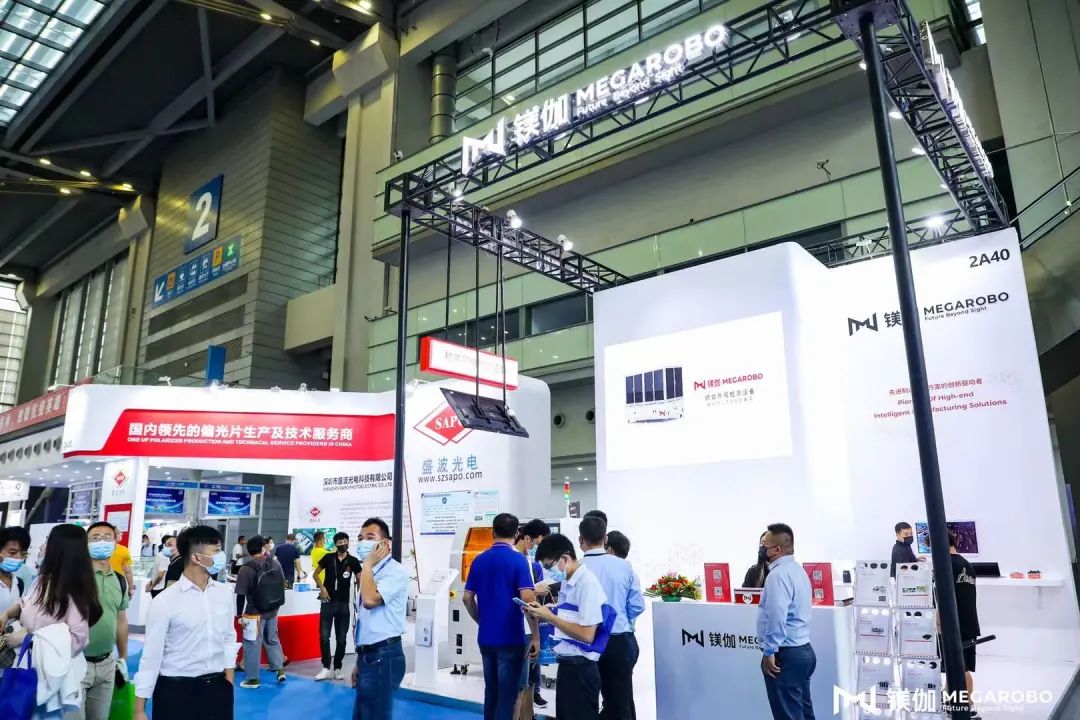 In 2021, the scale of China's display industry continues to rank high in the world. With an average annual growth of more than 20%, China's new display industry is injecting continuous momentum into the global display industry. However, as of today, display technology is still a typically labour-intensive and technology-intensive industry. A range of intelligent automation solutions is, therefore, a crucial factor.
The detection of panel defects is a difficult aspect of the display panel production process. Due to the different panel types and the variety and complexity of defects, it is almost an "impossible task" to achieve fast, accurate and efficient "one machine, many inspections".
The MEGAMAN® particle indentation inspection equipment is based on its IntellVega vision platform. It has a modular design and is suitable for single-, double- and triple-sided Bonding zone inspection. Inspection items include: Bump offset, particle count, Bump foreign matter, Bump corrosion holes, air bubbles, etc. Also, one-touch changeover is possible during inspection and supports digital factory. The launch of the particle inspection AOI equipment also means that MegaRobo has entered the panel inspection field. This is of great significance to improve the industry's inspection efficiency and reduce product loss.
At the exhibition, MegaRobo's self-developed image signal generator is also attracting attention. The device can be used for EPD/LCD/OLED process type panel testing. It can be applied to small, medium and large module testing of various size specifications. It meets diversified scenarios such as R&D, production, incoming material inspection, maintenance and customer service.
While realizing module spotlight test, with self-developed algorithm, it can also realize the functions of Auto gamma and Auto flicker with full domain calibration.
In addition to the above functions, the MegaRobo image signal generator also has the significant advantages of small size, large capacity, high speed and support for high resolution. It is capable of meeting the stringent requirements of equipment testing in terms of fineness, reliability and so on.
Continued consolidation of technological advantages
The intelligent and innovative products brought by MegaRobo won the Innovation Award at the 10th China Electronic Information Expo.
Conclusion
For more information about MegaRobo products, we are glad to answer for you.