Activity Preview | The Front Line of the September Exhibition, Star Products are the First to See
September 06,2022
In the golden autumn of September, MegaRobo will go to Hangzhou, Shanghai, and Nanjing to participate in grand events: the 9th International Biopharmaceutical Conference and Exhibition (Biocon), the 2022 China AI Drug Research and Development Conference, and the Biolign Biopharmaceutical Leader World. MegaRobo looks forward to your visit to the booth, exchange and cooperation, and more surprise gifts waiting for you to collect on the spot.
BioCon China Expo 2022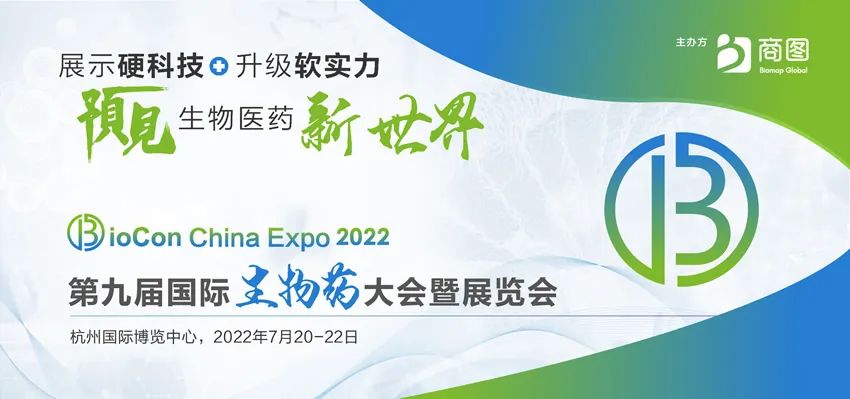 meeting time
2022.9.6 - 9.8
meeting place
Exhibition address: Hangzhou International Expo Center
MegaRobo booth: booth number A09
Exhibition introduction
The 2022 BioCon Expo will last for 3 days. The event will set up a display area, 10+ sub-forums and opening ceremonies, etc., focusing on multiple sub-categories of biological drugs (antibody protein - monoclonal antibody/double antibody/polyclonal antibody/recombinant protein drug, cell Therapeutic drugs, gene therapy drugs, nucleic acid drugs, etc.), from project BD to market access, from regulatory analysis to application strategy, from the stock solution to preparation, from quality analysis to process development, from investment and financing to talent strategy, to carry out wonderful sharing and Seminar to promote the full-speed development of the industry!
China Artificial Intelligence for Pharma R&D Conference 2022
meeting time
2022.9.22 - 9.23
meeting place
Exhibition address: Shanghai Jumeirah Himalayas Hotel
Exhibition introduction
Phaimus will jointly hold the China AI Drug R&D Conference with several units to showcase and discuss key opportunities and the latest breakthroughs in the use of AI and machine learning methods in drug R&D, and to share with regulators, pharmaceutical companies, AI startups, universities, and scientific research. The important experience and opinions of various parties such as institutes, AI companies, etc., promote exchanges and cooperation in the field of AI drug research and development, and jointly promote the development of pharmaceutical technology and industry!
BIOLIGN Innovators World, China
meeting time
2022.9.28 - 9.29
meeting place
Exhibition address: Nanjing, China
MegaRobo Booth: Booth No. 81
Exhibition introduction
BIOLIGN 2022 Nanjing Conference, with the theme of "Cooperation, Inclusion, Innovation in the Future", will bring together 1200+ industry experts and colleagues, 120+ distinguished speakers, and 450+ local and multinational pharmaceutical companies in Jinling, aiming to focus on new drug research and development and development A generation of biotechnology, exploring the advanced path of antibody-drug/cell gene therapy, and sharing the successful practice of preclinical, clinical development, process innovation, and new cooperation. Based on innovation, laying out the future, all in the world of BIOLIGN biomedical pioneers!